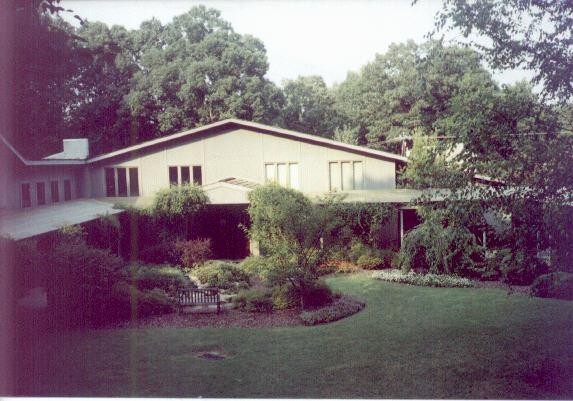 The picture above is the area where you will come to check in during your visit! In front of the building is a beautiful, peaceful courtyard, beautiful all year around.
This is also where you will come to enjoy all of the buffet meals served during your stay. For those of you who have attended the Gatherings before, you will see some changes and many more to come as we continue to gather at The Summit over the years to come! Lots of surprises planned!
Above is a picture of the youth building where we will hold all of
our parties and gatherings!
This building is octogon shaped, windows all around. The lower level is where we will set up areas for those who have items they would like to share or sell.
As well, we have held meditations and other wonderful classes etc in this area.
The upper level is where we will have music, food, cocktails, fires in the fireplace, all sorts of cool things! If you happen to sleep past breakfast, you can come here for danish, muffin, coffee etc at 10:00 am. There will always be something to enjoy here!
This is also a great place to stand outside on the upper levels and overlook various areas of The Summit.


This is the entrance to one of the very many hiking trails available at The Summit! None of what I am showing you here even scratches the surface of how beautiful this place is. Just tiny tastes.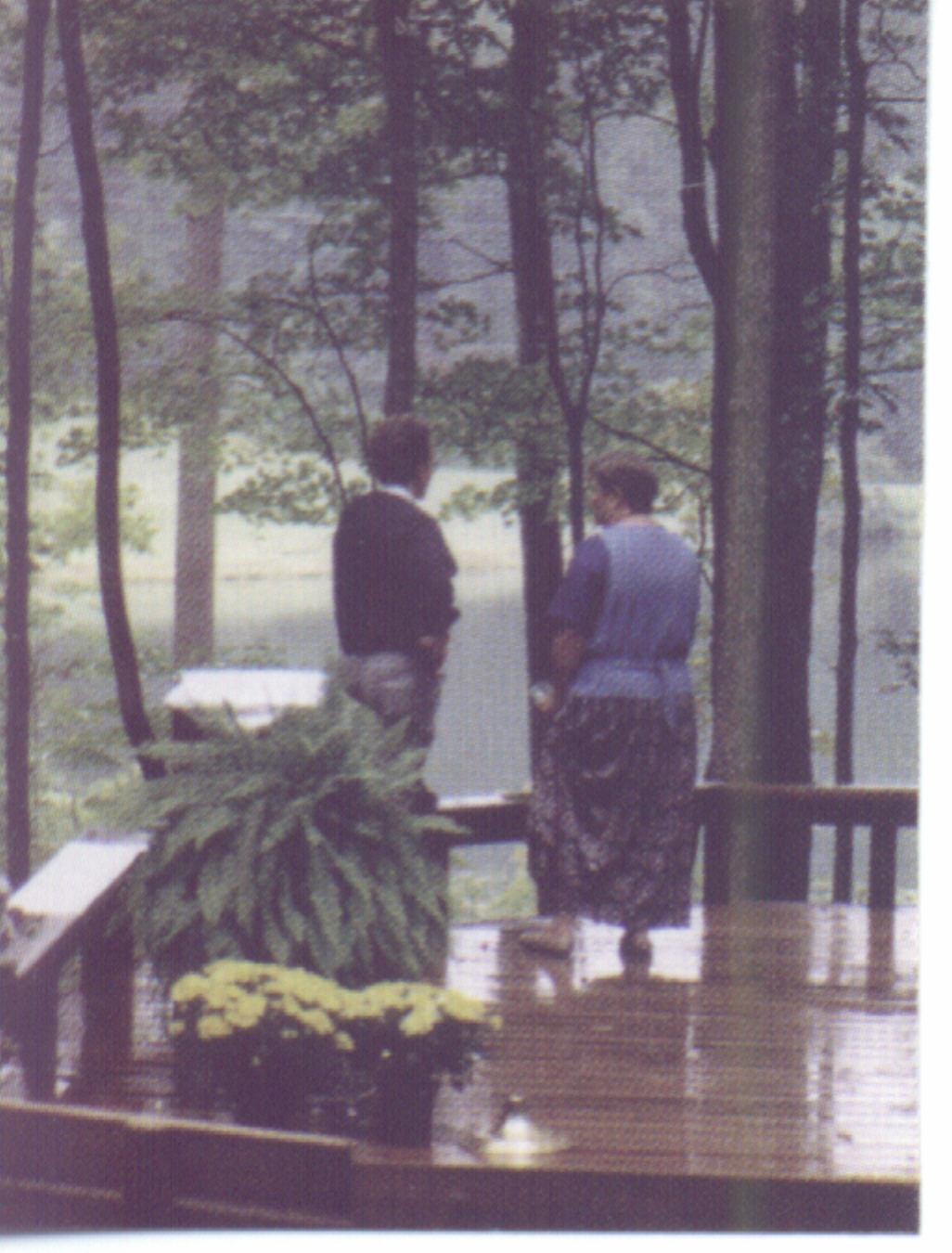 Above is a photo of a very small portion of the deck overlooking the 6 acre lake at The Summit. We have cook outs here or even just sit outside to be together and enjoy the day.